Historically specialized in the manufacture of labelling machines since 1991, particularly in the wine sector, CDA has been able to use its 3 decades of expertise in packaging automation to diversify its range of know-how and extend its range of machines for almost 10 years.
This diversification started from a simple observation: CDA customers are looking for a complete automated packaging of their products while benefiting from a single point of contact.
This privileged partnership allows for better support, control of the entire chain and above all a significant time saving.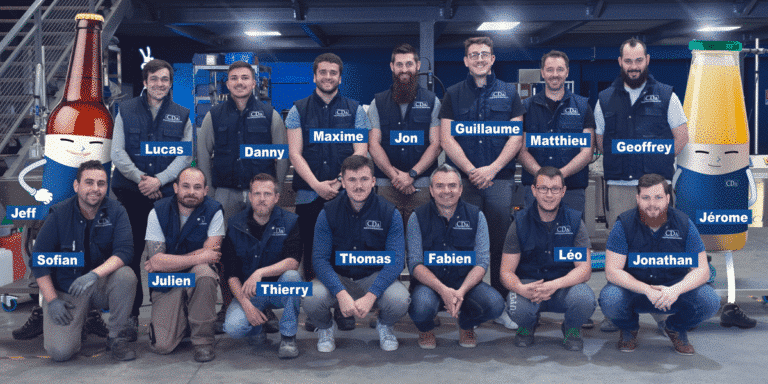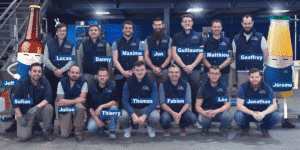 CDA, your contact for the filling, the screwing and the labelling of your products
Already an expert in labelling technologies through a range of labelling machines from semi-automatic 1-station to automatic multiple-station high speed labelling machines, CDA has built a team of experienced professionals in filling technologies for the development of filling machines to meet the packaging problems encountered by our customers.
CDA's objective: to provide the same quality and rigour that have enabled it to satisfy more than 7,000 customers with labelling machines.
For nearly 10 years, our filling team has developed a range of semi-automatic and automatic filling machines that have already made it possible to dose and fill the products of more than 1000 customers from various sectors of activity: food industry (fruit juices, beer, syrup, jam, honey, olive oil, vinegar…), chemistry (detergent, cleaning product…), cosmetics (cream, soap, shampoo…), e-liquid…
Fluid, viscous, pasty, foamy and viscous liquid products
As with labelling, CDA's strength is its complete mastery of technologies combined with cutting-edge innovation, enabling us to create ever more versatile and precise machines.
Our filling range is capable of filling many types of liquids, thanks to the support of several filling technologies.
Level filling, flowmeter filling, volumetric filling or weight filling are part of our expertise. According to your needs and the constraints inherent to your products, we adapt our machines.
Our expertise and rigour enable us to accurately fill your containers in total adequacy with your fluid, pasty, viscous, sparkling or spinning liquid products (precise weights to be respected, strict hygienic constraints, precise dosed volume, immersion nozzles, dosage on the walls for sparkling products…).
A wide range of machines for all types of needs
Like our range of labelling machines, our filling range covers a wide range of needs. From the semi-automatic tabletop filler to the automatic filler with 6 nozzles and self-cleaning tank, our machines are versatile and adapted to the needs of all types of companies and sectors of activity.
Among them:
K-One: this peristaltic filling pump is ideal for filling fluid liquids with high hygienic stress. The roller pumping technology used allows the pump never to come into contact with the liquid and thus to facilitate the change of the product to be dosed in a simple pipe change. Discover the CDA K-One
K-Net: this semi-automatic filling solution can be equipped with different pumps depending on the product to be filled. A semi-automatic screwing station can also be integrated. Discover the CDA K-Net
K-Net Auto: CDA's K-Net Auto, the automatic version of the K-Net, allows the filling of a wide range of products at a rate of up to 1200 vials/hour. Discover the CDA K-Net Auto
K-Line S: The K-Line S is one of the most sophisticated CDA automatic filling machines. In addition to accurately filling a wide range of products, it features a self-cleaning system that simplifies machine cleaning. Discover the CDA K-Line S
E-Fill: for complete packaging of your products, CDA has also designed complete and compact packaging lines similar to the E-Fill and E-Fill S. These ensure the filling, screwing/capping and labelling of products on a single compact machine. Discover our monoblocs. Discover the CDA E-Fill
A team at your service
To provide the best answer to your filling problems and to carry out your projects successfully, CDA relies today on the skills of a team entirely specialized in filling.
Our engineers, business managers, production managers and filling fitters put their expertise and know-how at the service of your products and your activity thanks to a constant involvement and follow-up.
Would you like to know more about the filling solutions and possibilities offered by CDA? Do you need packaging with imminent filling? Contact our experts on +33 4 68 41 25 29 or by email contact@cdafrance.com