Since 1991, CDA designs and builds packaging machines for its clients from all around the world and many industries ; paint, chemical, cosmetics, e-liquid, food industries…
Born in Narbonne, South of France, CDA opened up to the world setting up in the USA in 2012 and in Germany in 2017. At CDA, we are ingeneers, automation engineers, fitters, adjusters and technicians who work together to offer you the best solutions to pack your products…but did you know CDA means also the perfect control of its manufacturing line from A to Z ?
A like Autonomy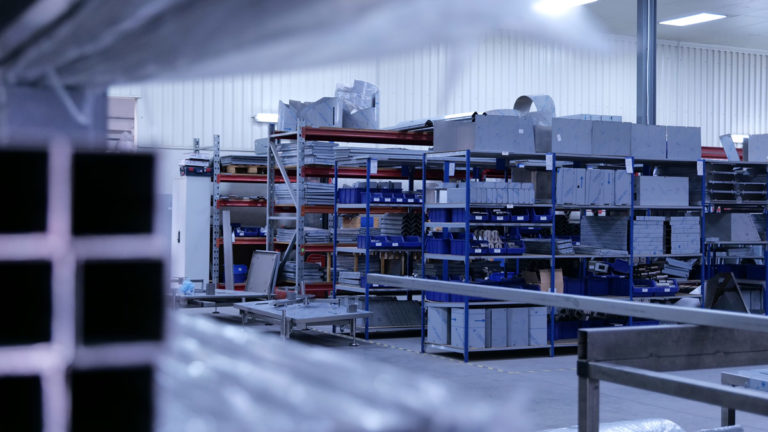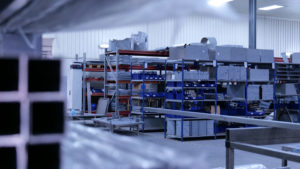 Since many years now, we've made the choice of independence by getting our own factory to manufacture parts of our machines. CDU was born, our factory also located in Narbonne, where first parts of our machines take shape.
We've made the choice of independence for many reasons. First of all : thanks to it we are able to work with our own network, totally independent in order to get short manufacturing time on our machines. No waste of time between the order of parts of a machine and its assembly.
Our Factory team is immediatly informed of the need and engages manufacturing of the parts or subassamblies.
Another A like Adaptability
The independence, as a gain, allows us a optimal flexibility everyday. We guarantee a maximum reactivity faced with adaptability needs that we or our clients may have to deal with.
When a client has a packaging line in which we have to add our labeller or filling machines, we are in position to suggest adaptation of our standards models (longer conveyor, higher machine…).
During the COVID 19 crisis, we've appreciate our adaptation capacity that make us reinvent our organisation and adapt some of our machines in order to reduce time of production to stay responsive despite a lowered number of workers.
Everything has been possible mostly thanks to independence that CDA gains in each step of its clients' packaging projects.
Zero planned obsolescence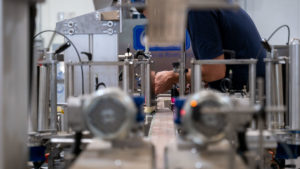 Internal production of machines' pieces gives us many others advantages : we control the quality of each parts that make up you machine. That's how we guarantee reliable and solid machines to accompany your business many years along. Even if you miss any wearing parts, we are in position to produce it for you.
Confident in durability of our labellers and filling machines, we even provide a part-exchange service. For those who's production or rates may increase, CDA designs a new labeller or filling machine that fits your needs meanwhile we make you an offer in part-exchange for your old CDA machine that will be reconditionned to fits needs of another client.
You've now understood our belief in "Zero planned obsolescence" when we control all the secrets and we produce the parts of our solid, reliable and evolving machines. Our power is undoubtedly in skills internalisation, from client service to engineering and manufacturing parts of our machines.
No parts, no machines, that reveals CDU significance in the production line of our packaging solutions and in our quality monitoring.
What is CDU by the way ?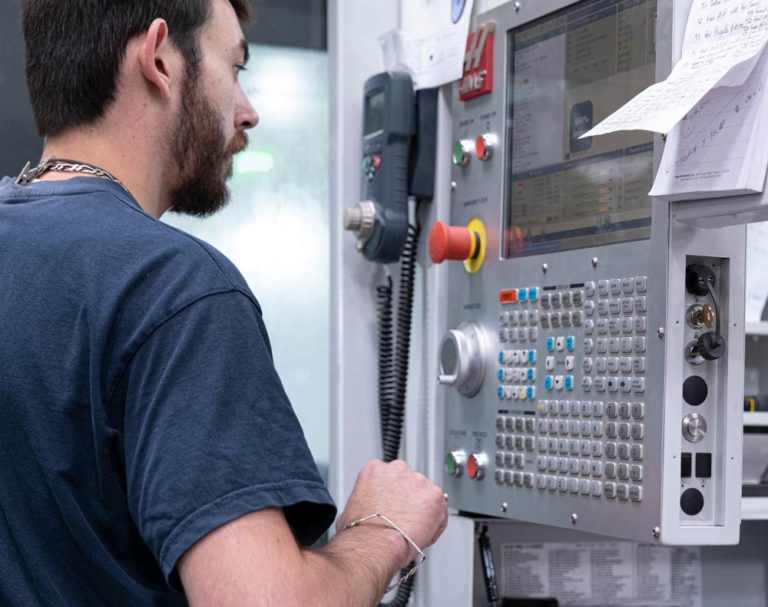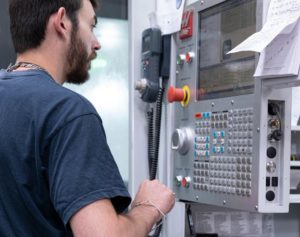 Since 2016, manufacturing of parts of our machines is made by our factory CDU. Located next to CDA (barely a few steps), CDU is in charge of each stage needed in manufacturing our stainless steel parts : cutting, deburring, sawing, welding, machining… following all the time our rigorous quality procedure.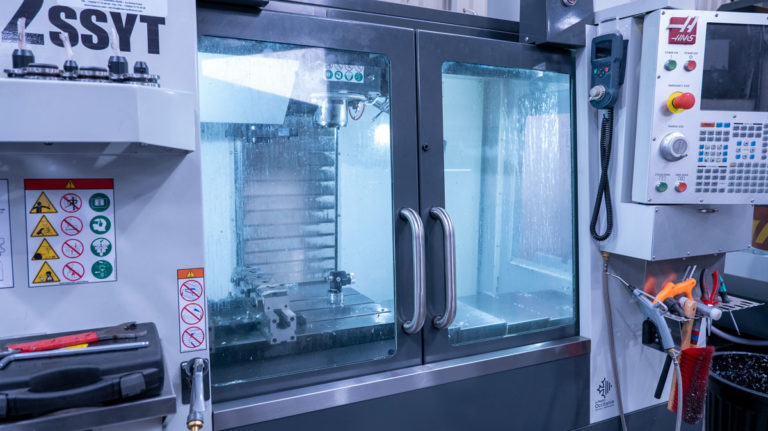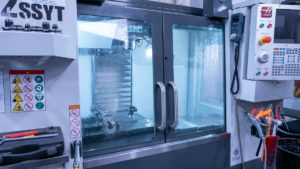 Our engineers team is permanently in touch with our factory team to adjust each machine to our client's technical constraints. Every day, tens of parts are delivered by CDU to be pre-assembled and then assembled before becoming a machine.
CDU offers us maximum flexibility in producing our packaging solutions. The power of CDA to fufil our clients happens also thanks to CDU.
Want to learn more about CDA or CDU ?
Contact our team !